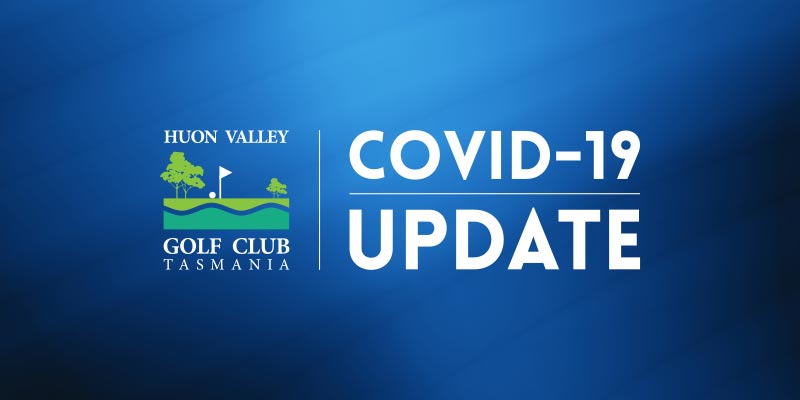 Information regarding COVID-19
In considering the guidelines from the Federal Government, Golf Australia and following discussions with the Commission of Gaming and Licensing, we are able to continue to open the Clubhouse for operational purposes provided we lock off the bar, lounge and kitchen areas.  So what this means in practice is that the only areas that will be accessible to members will be the men's and ladies' toilets.
We believe that it is important that we continue to offer our members the ability to play golf, and we are able to do that, however we need to consider how best to manage social distancing and preservation of recommended hygiene practices. As such, we will be making the following changes to both competition and social games for members and visitors:
All players must observe social distances of 1.5 metres at all times
Flagsticks must remain in at all times
Bunker rakes will be removed; preferred lies in bunkers
Ball washers will be made inoperable
Pins will be removed from the practice green
Please do not use the bubbler
Sandbuckets will be removed; please replace divots
NTP tapes will be removed
You must mark your own cards
With respect to competitions:
Use the online booking system from home to book your time; the screen in the club will be switched off
Bookings can only be made at 16 minute intervals
No competition fees are payable
Do not register at the touchscreen to play in a competition – please take a blank scorecard from the area near the back door of the club
Mark your own card
At the end of the game place your completed scorecard in the 'Scores' slot just inside the back door of the club
To keep it as simple as possible there will be no competition fees and no prizes, presentations, NTP or meat raffles.
Do not stay too long at the club; we strongly advise you leave immediately after your game
Scores will still count for handicaps and winners and placings will be acknowledged
Please remember when you are at the Clubhouse and its surrounds to keep to the 1.5 metre distance between you and other players (and grounds staff). Please do not congregate around the verandah or around the barbeque area. Your health and safety are of the utmost importance to us.
The Committee
Huon Valley Golf Club